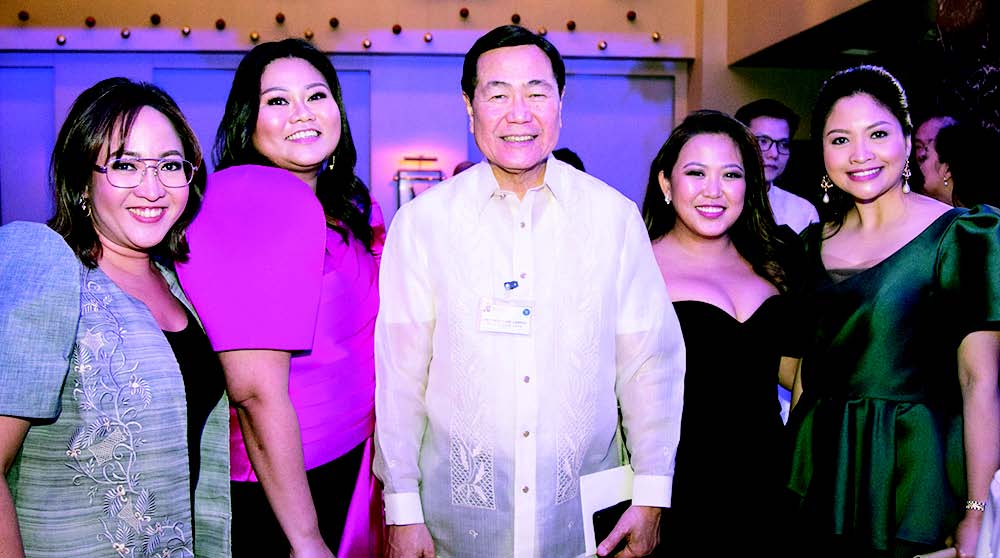 Senior Assoc. Justice Antonio Carpio (center) with (from left) Katrina Doble, Kristin Charisse Siao, Leah Glenda Quesada, and Maria Concepcion Simundac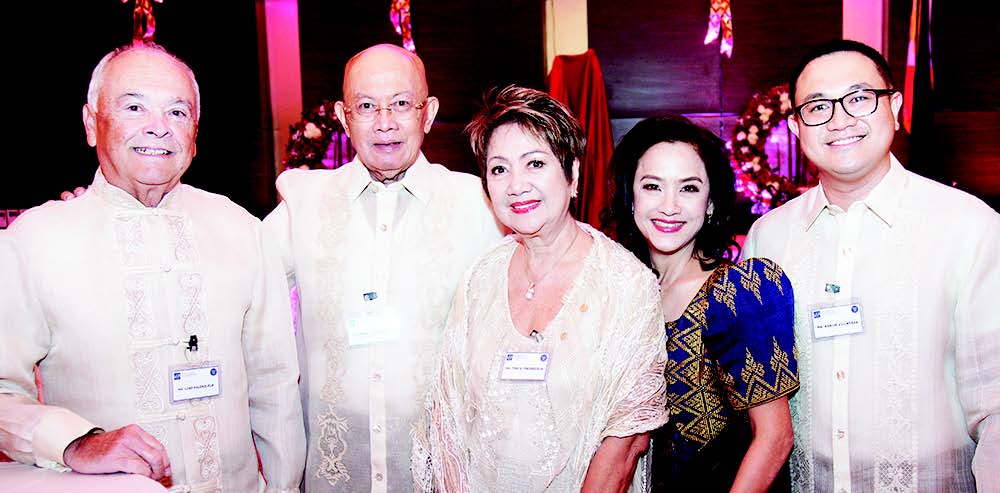 Lino Palenzuela, F. Arthur Villaraza, Toni Palenzuela, Sylvette Tankiang, and Dr. Aaron L Villaraza, BsC, Phd.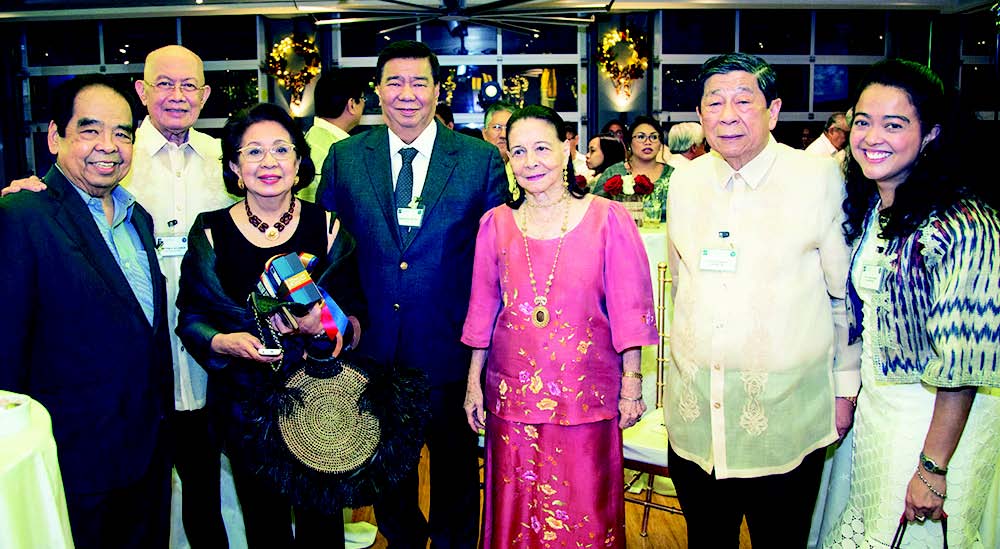 Nilo Peņa, Arthur Villaraza, former Ombudsman and Supreme Court justice Conchita Carpio-Morales, Sen. Franklin M. Drilon, Amb. Mercedes Tuason, Alfonso Reyno Jr., and Anne Marie Corominas
Previous
Next
https://lifestyle.mb.com.ph/2019/12/15/back-to-back-parties/
This patriot, jurist, leader, scholar has a vibrancy that's a perfect match to today's challenges for leaders unafraid to think differently. Having had an unprecedented impact as associate justice of the Supreme Court since 2001, Justice Antonio Tirol Carpio was one of the founding partners in 1980 of Villaraza & Angangco (V & A Law) along with lawyer Pancho Villaraza. He recently hung his magistrate robe and, in recognition of his scholastic and professional accomplishments, the firm V & A Law hosted "A Night of Roasting a Patriot." Held at the V & A law center. Over 300 of the firm's' close friends and colleagues, business, government, and society dressed in Filipiniana celebrated this retirement toast.
Luxe bites such as scallops with Beluga caviar, French oysters, and Spanish cheeses made an excellent complement to Cava, wine, whisky and beer. The delectable feast also included whole roasted Hokkaido cows and Hawaiian lechons. The U.P. Singing Ambassadors under the baton of Professor Edgardo Manguiat beguiled the attendees with their music. The roster of roasters included lawyer Stephanie Somera, Quezon Governor Danilo Suarez, Sen. Franklin Drilon, Pancho Villaraza, and former Ombudswoman and SC justice Conchita Carpio-Morales.
www. tinajacinto.com
#Back to Back Parties, #Having a ball, #Leisure #life #Tina Hidalgo Jacinto
https://lifestyle.mb.com.ph/2019/12/15/back-to-back-parties/