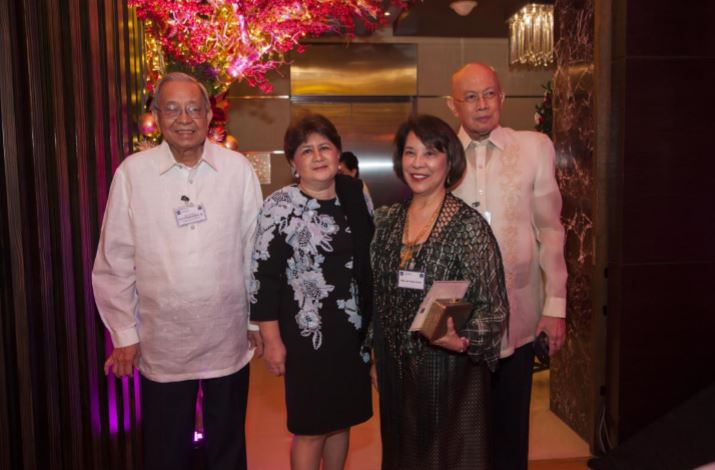 Ambassador Felipe Mabilangan Jr., Sally Villaraza, Ada Mabilangan and Villaraza & Angangco (V&A Law) chairman and CEO lawyer Arthur "Pancho" Villaraza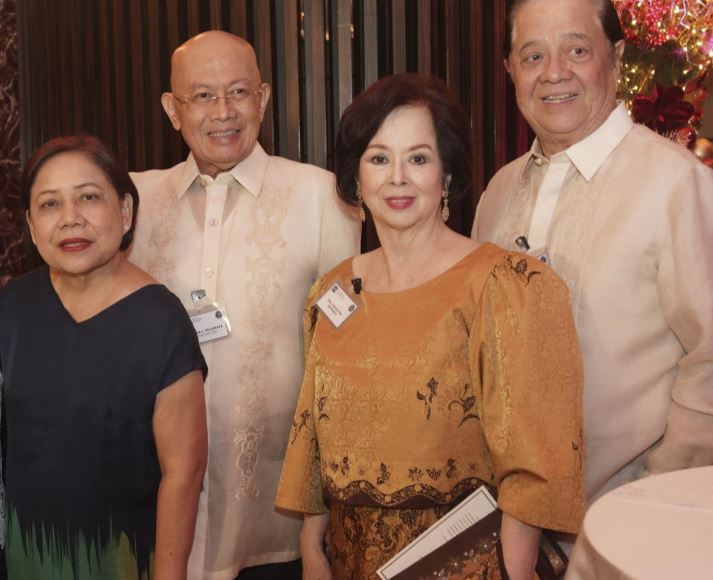 Senator Cynthia Villar and lawyer Pancho Villaraza with Conchitina and husband Ambassador Lani Bernardo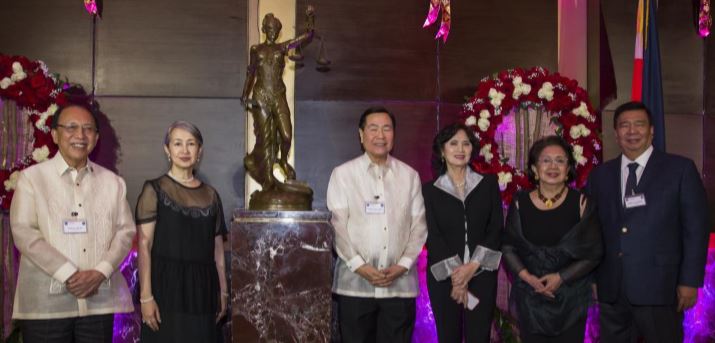 (From Left) Quezon Governor Danilo Suarez, lawyer Maria Stephanie Gomez-Somera, retired senior associate justice Antonio Carpio and wife Ruth, former ombudsman and associate justice Conchita Carpio-Morales and Senate Minority Leader Franklin Drilon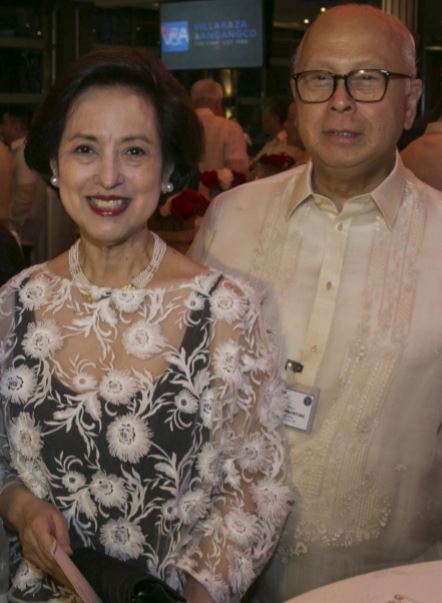 Marge and husband Ambassador Jesus "Chuching" Tambunting OBE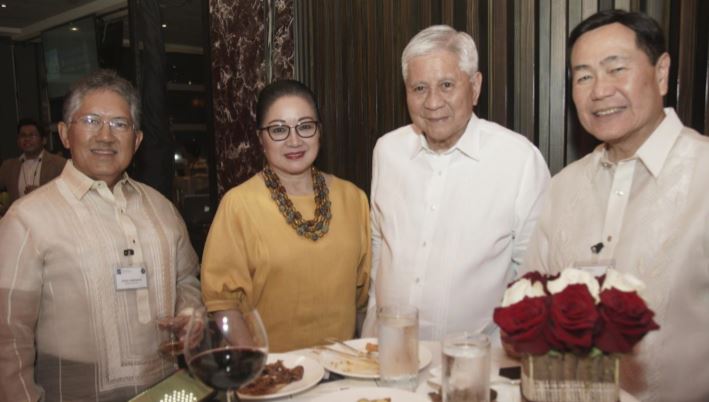 V&A Law senior partner lawyer Raoul Angangco, former senator Nikki Coseteng, former Department of Foreign Affairs secretary Albert Del Rosario and retired senior associate justice Antonio Carpio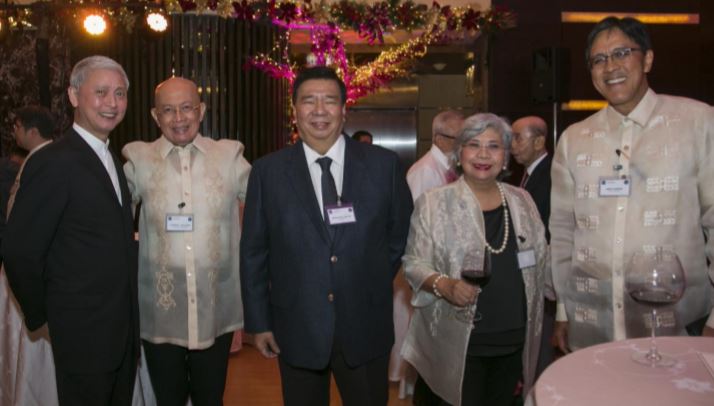 (From left) Lawyers Opap Villongco and Pancho Villaraza, Senator Franklin Drilon, Ambassador Victoria Bataclan and V&A Law senior partner lawyer Bienvenido Somera Jr.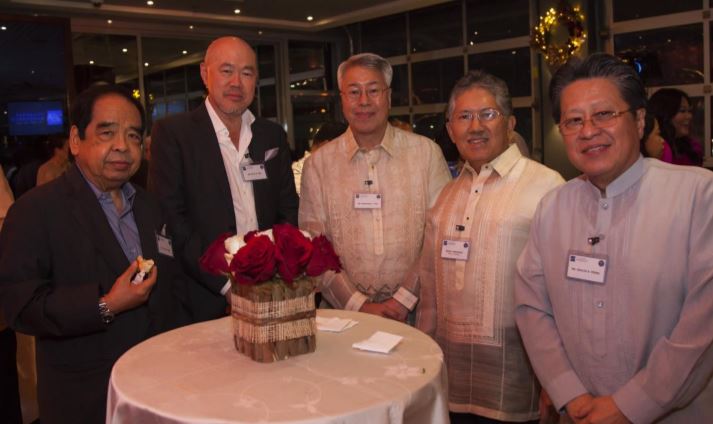 (From left) Lawyer Nilo Peņa, Consul of Slovenia Felix Ang, Benjamin Yam, lawyer Raoul Angangco and Dr Cecilio Pedro

(From left) V&A Law managing partner lawyer Alejandro Alfonso Navarro, lawyer Maria Stephanie Gomez-Somera, Court of Appeals associate justice Celia LibreaLeagogo, lawyer Elma Christine Leogardo, CA associate justice Rafael Antonio Santos and lawyer Aeneas Eli Diaz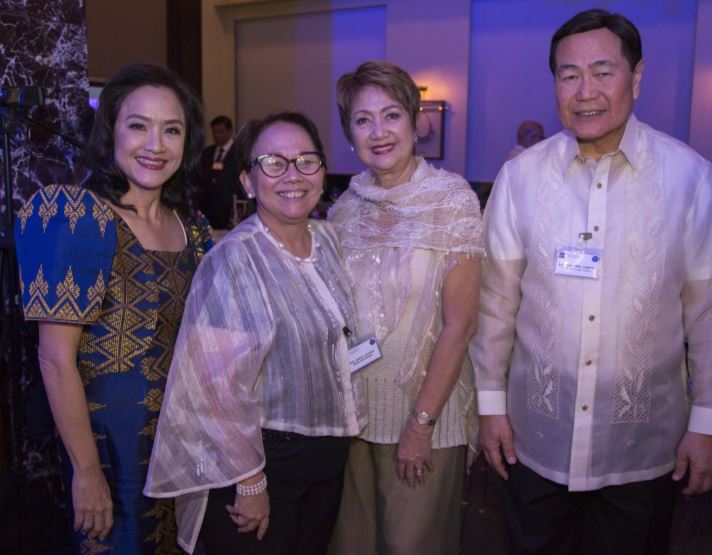 V&A Law chief financial officer lawyer Sylvette Tankiang, Maria Lourder MeerNicandro, Toni Palenzuela and retired senior associate justice Antonio Carpio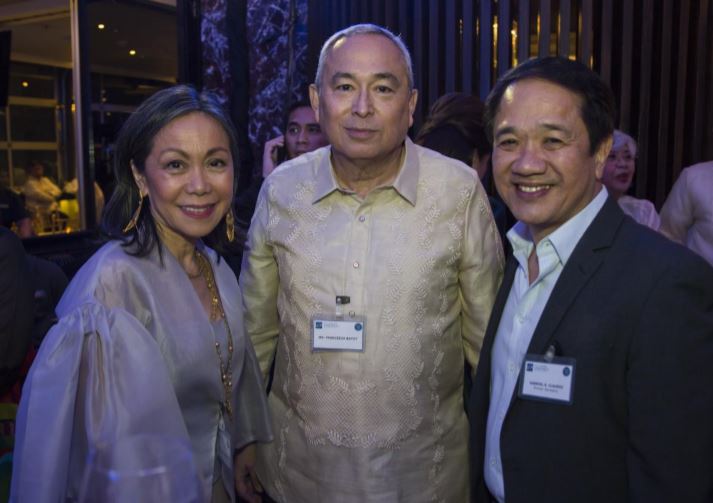 Lisa and Francisco Bayot with Gabriel Claudio
Previous
Next
BUSINESS CHIC - Johnny Litton (The Philippine Star) - December 30, 2019 - 12:00am
Source: https://www.philstar.com/business/business-as-usual/2019/12/30/1980617/celebratingpatriot
Instead of a traditional testimonial party for retired senior associate justice Antonio Carpio, Villaraza & Angangco (V&A Law), under the leadership of chairman and CEO lawyer Arthur "Pancho" Villaraza and senior partner lawyer Raoul Angangco, decided for the more unconventional but fun route of "roasting" the celebrant.

A roast is a lot like a toast, except it pokes fun at the honoree, all in the spirit of love and lightheartedness.
Held at V&A Law Building in Bonifacio Global City, the guests enjoyed a delectable feast and free-fl owing drinks as well as the tributes for a man who has excellently served the country for two decades. A staunch defender of the nation's maritime claims, the former justice is known for upholding the rule of law and for his many years of service to his countrymen. Many happy returns!