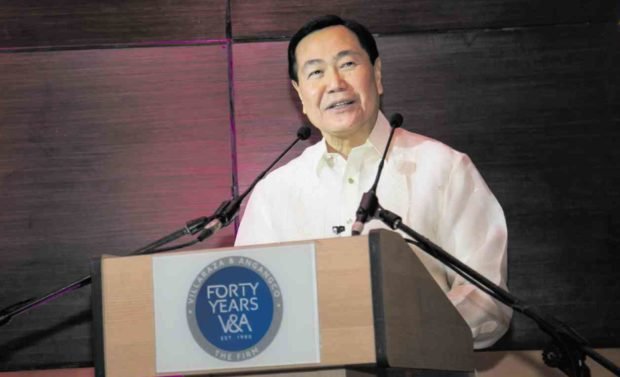 Former Ombudsman and Supreme Court Justice Conchita Carpio Morales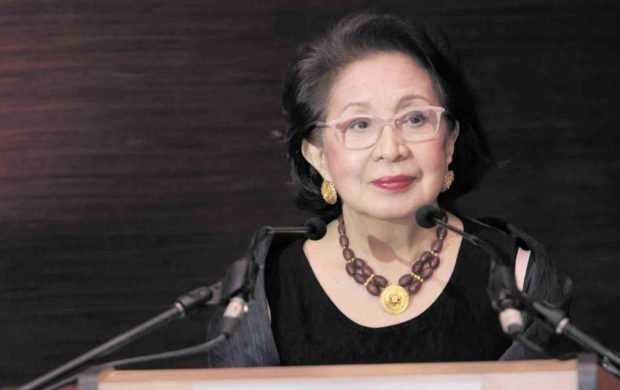 Former Ombudsman and Supreme Court Justice Conchita Carpio Morales Read more: https://lifestyle.inquirer.net/356246/carpio-rallies-army-of-septuagenarians/#ixzz6CIrsfqfQ Follow us: @inquirerdotnet on Twitter | inquirerdotnet on Facebook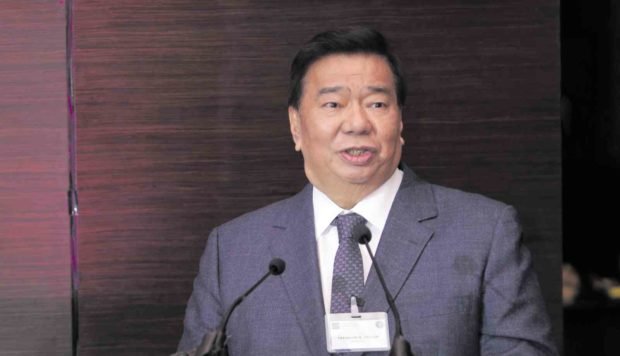 Sen. Franklin Drilon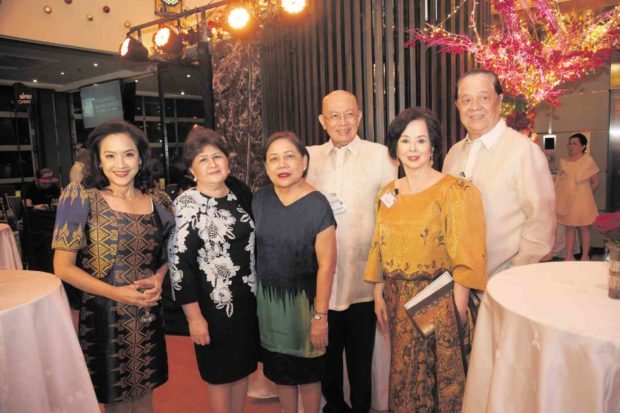 Lawyer Sylvette Tankiang, Salvacion Villaraza, Sen. Cynthia Villar, lawyer F. Arthur Villaraza, Conchitina Bernardo and former ambassador Joseph Bernardo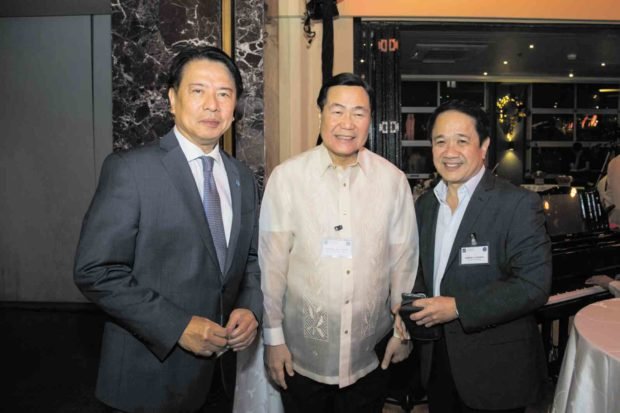 Peter Favila, Carpio and Gabriel Claudio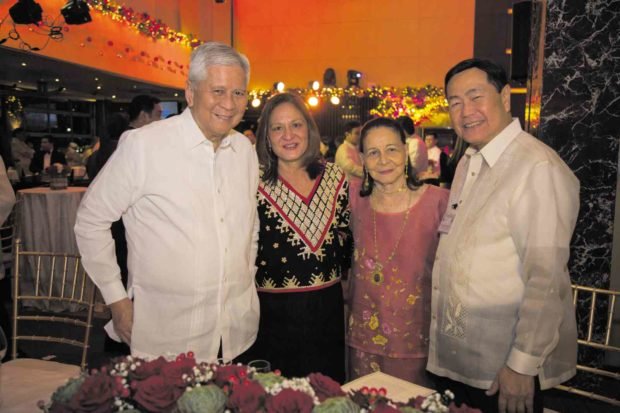 Former Foreign Secretary Albert del Rosario, Rossana Fores, former ambassador Mercedes Tuason and Carpio
Previous
Next
After his retirement last October 2019, former Supreme Court Justice Antonio Tirol Carpio was feted left and right by colleagues and friends. Last Nov. 15, "to save all of you from having to hear them all again," in the words of Raoul Angangco —of Villaraza and Angangco, the firm Carpio helped establish almost 40 years ago— friends in the profession opted for a roast.
"A Night of Roasting a Patriot," a sumptuous cocktail party, was held at the restaurant in the building of the Villaraza law offices in Bonifacio Global City, and was attended by heavyweights in government and business. Spotted were Sen. Cynthia Villar, former Ombudsman Conchita Carpio Morales, Rep. Luis Villafuerte, Rep. Anna Villaraza-Suarez, Rep. Jericho Nograles, former Monetary Board member Peter Favila, former ambassadors Victoria Bataclan, Joseph Bernardo, Felipe Mabilangan Jr., Roberto Romulo, Jesus Tambunting and Mercedes Tuason, former Sen. Nikki Coseteng, and business leaders Tessie Sy-Coson and Cecilio Pedro, among others.
Lawyer Stephanie Gomez-Somera, Carpio's head executive assistant when he was chief presidential legal counsel to former President Fidel Ramos and coauthor of his book, "Carpio on the Constitution," remembered how she was Carpio's favorite student in law school.
Despite his reputation for frugality, Carpio treated her class to beer and pizza at the end of the semester. Gomez-Somera also called him "The best Supreme Court Justice we've ever had."
Sen. Frank Drilon, another friend from UP Law, recounted how Carpio's "legend" in UP's Sigma Rho law fraternity was assured when he was suspended for a year after an altercation with "a lesser fraternity." Delayed for a year, Carpio did not graduate with his batch, 1975—but instead graduated valedictorian of the batch of 1976. "Talk about finding silver linings in a grand manner."
Former Ombudsman Conchita Carpio Morales recalled how Carpio would come up with a "fierce and convincing" dissent when a draft brought before the Supreme Court did not meet his expectations. After every victory, Carpio would treat his staff. When ribbed by Morales to include her in the blowout, he started the tradition of sending her pancit or pasta.
Quezon province Gov. Danny Suarez, an old friend and fellow gun aficionado, recalled how Carpio would do diligent research on old maps to strengthen the case against China on the West Philippine Sea. "I hope you run for office, because you will make a very good public official," he said.
Finally, Villaraza and Angangco's Arthur "Pancho" Villaraza, a law school classmate who had been with the honoree "through thick and thin," recounted many incidents that cemented the honoree's integrity. "On behalf of the firm, 100 lawyers strong, we hereby pledge to stand shoulder to shoulder with Tony Carpio to defend Philippine sovereign rights over the West Philippine Sea," Villaraza ended, offering a toast to "a scholar, a leader, a jurist, and above all, a patriot."
In response, Carpio thanked his friends, and revealed how he was working on a children's book to explain the West Philippine Sea issue, and would continue lecturing on the issue, to let people know that "China does not own the South China Sea, and never has." He invited the crowd to join him and colleagues Morales and former Foreign Secretary Albert del Rosario in their continuing advocacy. "You may want to join our army of septuagenarians—an army of retired but not tired people. We warmly welcome all those gathered here who meet the age limit."
Source: https://lifestyle.inquirer.net/356246/carpio-rallies-army-of-septuagenarians/