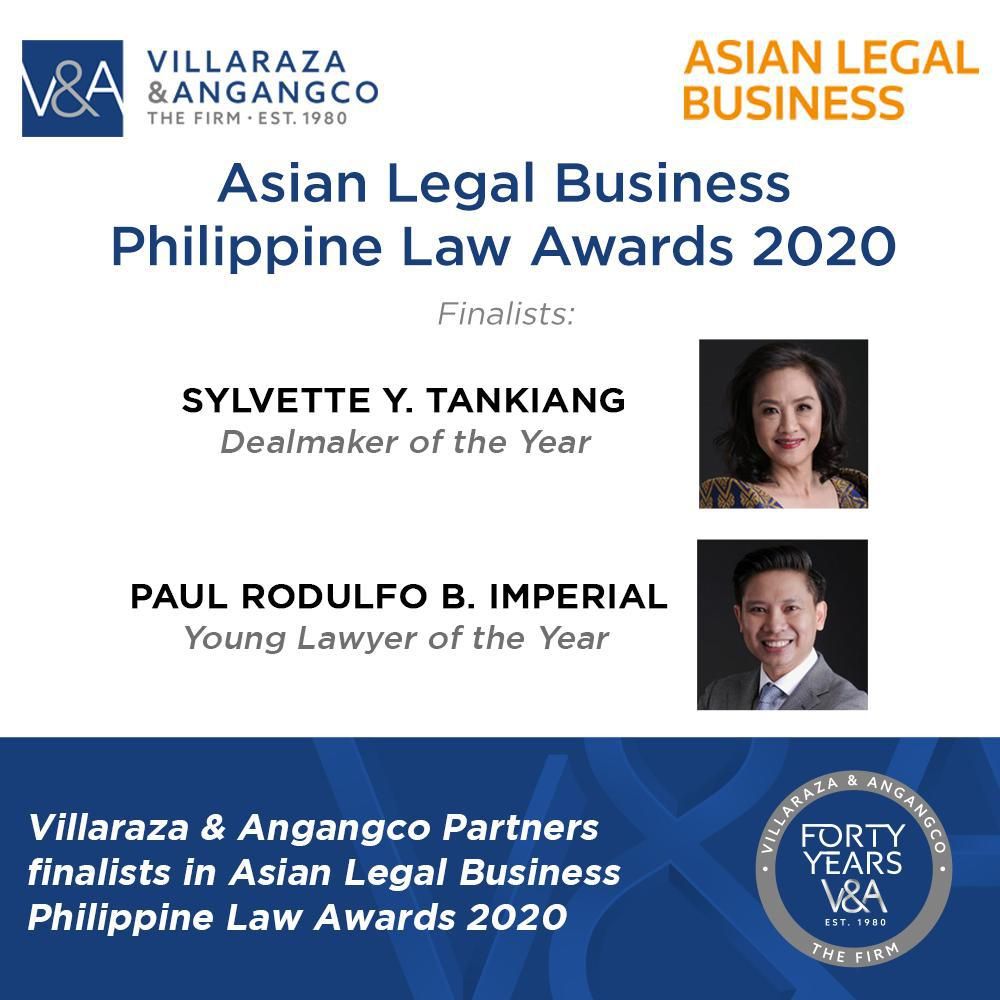 Congratulations to Villaraza and Angangco partners Sylvette Y. Tankiang and Paul Rodulfo B. Imperial for the honor of having been nominated as Dealmaker of the Year and Young Lawyer of the Year, respectively, in the Asian Legal Business Philippine Law Awards 2020.
Atty. Tankiang is currently the Firm's Chief Financial Officer and the Tax Department chair, while Atty. Imperial heads the Firm's Immigration Practice Group. Consistently recognized by both international and domestic legal publications for their particular expertise, Atty. Tankiang and Atty. Imperial continuously push the Firm to even greater heights.
The annual ALB Philippine Law Awards recognize the country's leading law firms, in-house teams, and private practitioners for their outstanding work in various key practice areas.
#lawyeroftheyear