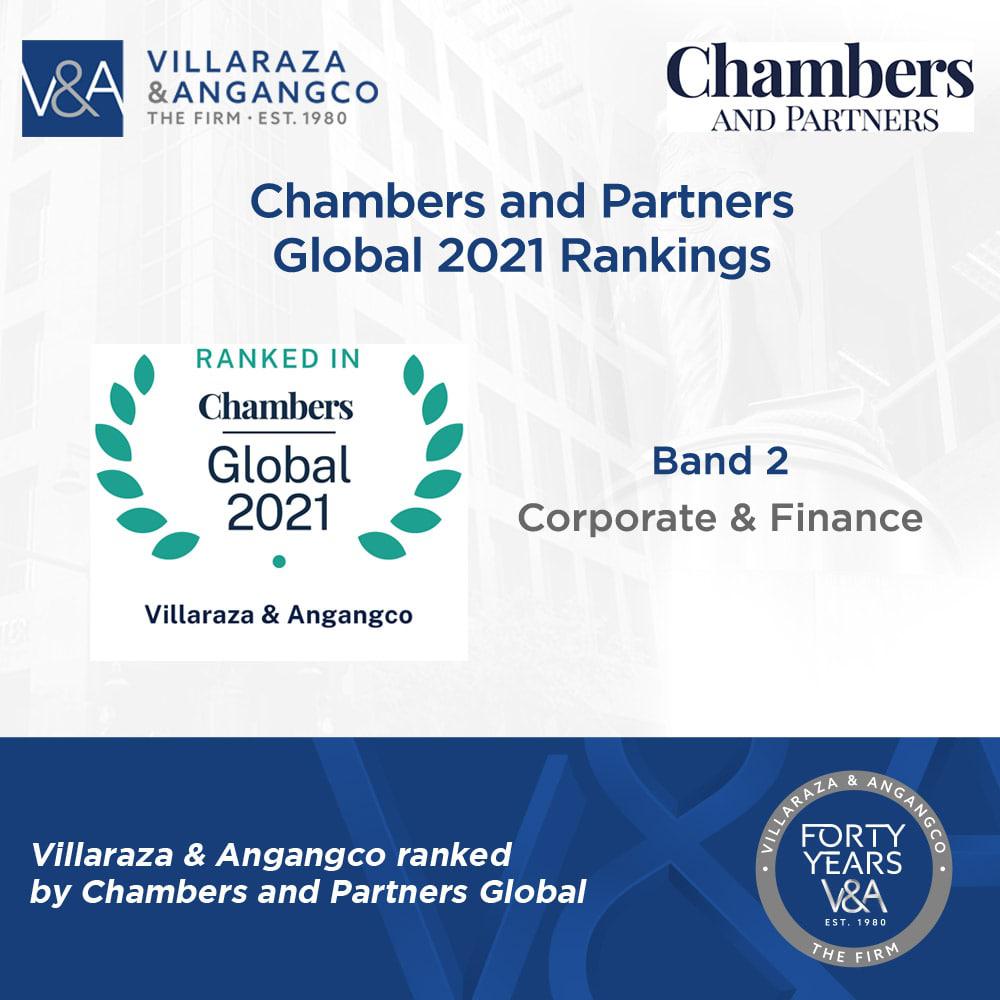 We are pleased to announce that Villaraza & Angangco has been named once again as among the top law firms globally for Corporate & Finance by Chambers and Partners, in its 2021 Global Guide.
Having been ranked Band 2, the Firm was particularly commended for its "extensive experience handling joint venture negotiations and corporate reorganisations, as well as compliance issues." It was further praised for attracting "clients from a variety of industries including the technology, pharmaceutical and banking sectors," and for regularly advising "large corporations on real estate and mining issues, including land acquisition matters."
Consistently ranked as among the Top-Tier law firms in various key practice areas, V&A Law continues to establish itself as among the top corporate and commercial law firms in both domestic and global markets.
Following an in-depth research of dedicated and experienced team of researchers, the Chambers Global Guide ranks the top lawyers and law firms in over 200 jurisdictions across the world.