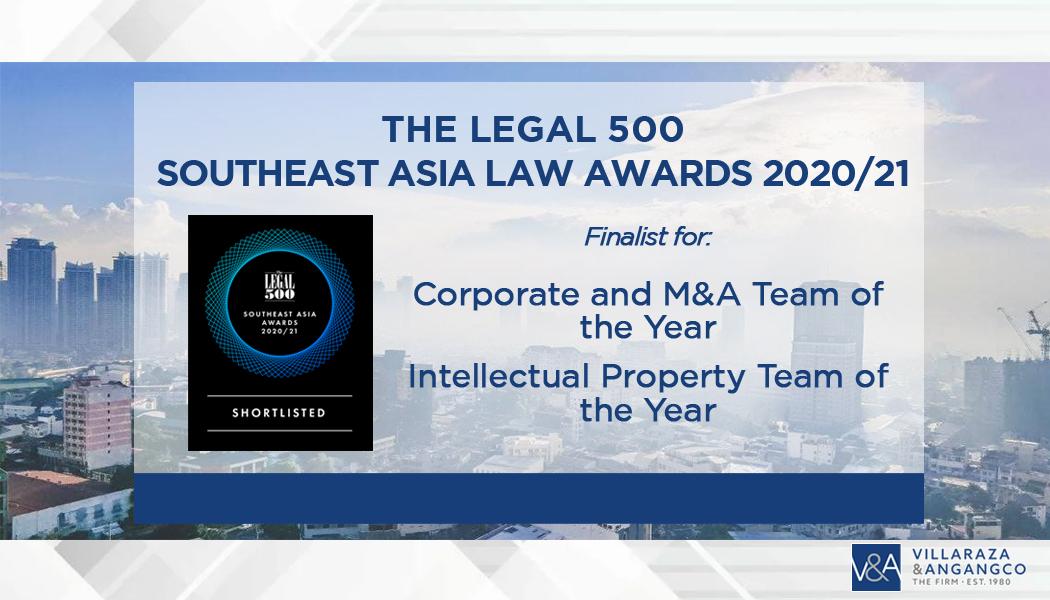 Villaraza & Angangco ("V&A Law") is pleased to announce that we have been recognized as Finalist for Corporate and M&A Team of the Year and Intellectual Property Team of the Year at The Legal 500 Southeast Asia Law Awards 2020/21.
Consistently recognized as among the most outstanding law firms in both domestic and international legal spheres, the Firm continues to establish itself in various practice areas and reach even higher frontiers.
The inaugural The Legal 500 Southeast Asia Awards 2020/21 specifically chose from key jurisdictions and prominent practice areas found within the annual research of Asia Pacific-based private practice law firms and in-house legal teams.