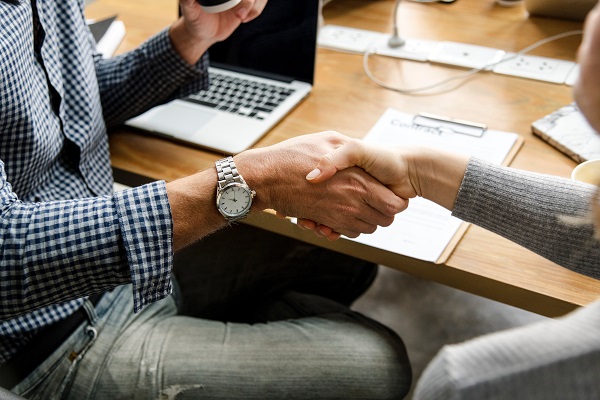 Photo credit: www.unsplash.com
On 29 October 2018, President Rodrigo R. Duterte, through Executive Secretary Salvador C. Medialdea, signed Executive Order No. 65, Series of 2018 promulgating the Eleventh Regular Foreign Investment Negative List (11th FINL). The 11th FINL takes effect fifteen (15) days from its publication in the Manila Bulletin on 30 October 2018, or on 14 November 2018. It has been three (3) years since the issuance of the Tenth Regular Foreign Investment Negative List (10th FINL) by then President Benigno S. Aquino III in the year 2015.

Under Republic Act No. 7042, as amended, otherwise known as the the Foreign Investments Act of 1991 (FIA), investors are allowed to invest 100% equity in companies engaged in almost all types of business activities in the Philippines; subject to certain restrictions as prescribed in the FINL. The FIA defines the FINL as "a list of areas of economic activity whose foreign ownership is limited to a maximum of forty percent (40%) of the equity capital of the enterprises engaged therein."

Below are some of the notable changes under the 11th FINL:

A notable change under the 11th FINL is in the area of mass media. The Philippine Constitution provides that ownership and management of mass media shall be limited to Filipinos or corporations wholly-owned and managed by Filipinos. With the 11th FINL, the internet business is now open to foreign ownership based on Department of Justice (DOJ) Opinion No. 40, Series of 1998. The term "internet business", however, shall be read as referring to "internet access providers that merely serve as carriers for transmitting messages, rather than being the creator of messages/information."
In DOJ Opinion No. 40, Series of 1998, the DOJ addressed the issue of whether an "internet business" falls within the ambit of the definition of mass media and should therefore be limited to Filipino investors. In the said Opinion, the DOJ opined that mass media "involves the transmittal and creation/publication, gathering and distribution of the news, information, messages and other forms of communication to the general public." On the other hand, the internet business is limited only to "offering to the owner of a computer the services of inter-connecting xxx to a network of computers, thereby giving him access to said services offered by the internet". In other words, the factor of "creation" is negated in an internet business which, instead, is focused on the transmittal and/or sharing of information available on the internet.

Note, however, that while "internet business" has been declared open to foreign ownership, foreign equity shall be limited to 40% in case an activity falls under or includes Value-Added Services (VAS). Under National Telecommunications Commission regulations, VAS are enhanced services beyond those ordinarily provided for by local exchange and inter-exchange operators and overseas carriers through circuit switched networks. VAS includes Voice over Internet Protocol (VOIP), messaging services, audio and video conferencing, electronic mail service, information service, and content and program service, among others.
B.

Practice of Professions
For the practice of professions, foreigners are now allowed to teach in higher education levels; provided, that the subject being taught is not included in a government licensure exam (i.e. Accountancy, Medicine, Architecture). Part A of the Annex on Profession of the 11th FINL provides for the complete list of professions that may be practiced by foreigners in the Philippines; provided, however, that their home countries allow Filipinos to be admitted to the practice of such professions. Notably, added to the list are Pharmacy and Forestry which were previously restricted to Filipinos under the 10th FINL. Meanwhile, the practice of Radiologic and X-Ray Technology, Criminology and Law are still restricted to Filipinos; while Marine Deck Officers and Marine Engine Officers are new additions to the restricted list under the 11th FINL.
The absolute foreign restriction for private security agencies has been expanded to include the organization and operation of private detective, watchmen or security guard agencies under Section 4 of Republic Act No. 9520.

Part B of the Annex on Professions expanded the areas of corporate practice that may be allowed to foreigners to include Aeronautical Engineering, Biosystems Engineering, Forestry and Social Work. The corporate practice of the abovementioned professions is subject to the requirements and conditions under the pertinent professional regulatory law.
C.

Locally-Funded Public Works
Another significant change in the 11th FINL is the increase in foreign equity of up to 40% for contracts for the construction and repair of locally-funded public works. The 40% equity limit is consistent with the regulations of the Philippine Contractors Accreditation Board which grants regular contractor's licenses to corporations with up to 40% foreign equity. Thus, licensed contractors with up to 40% foreign equity may now participate in locally-funded public works. Note, however, that if the contract is for construction of defense-related structures, foreign equity is limited to 25%.
D.

Full Foreign Participation
Educational institutions established for foreign diplomatic personnel and their dependents, and other foreign temporary residents, as well as, for short-term high-level skills development that do not form party of the formal education system, as defined in Section 20 of Batas Pambansa Blg. 232, are now allowed full foreign participation. Likewise, lending companies and financing and investment houses regulated by the Securities and Exchange Commission, which were formerly subject to foreign ownership restrictions, are now open for full foreign participation.

Similar to the 10th FINL, the following projects are still excepted from the restriction and may, therefore, be fully foreign-owned:

a. Infrastructure/development projects covered in Republic Act No. 7718; and
b. Projects which are foreign-funded or assisted and required to undergo international competitive bidding under Section 2[a] of Republic Act No. 7718.
A copy of Executive Order No. 65, Series of 2018 can be found
here
.
The above article is information purposes only and is not intended to constitute legal advice.