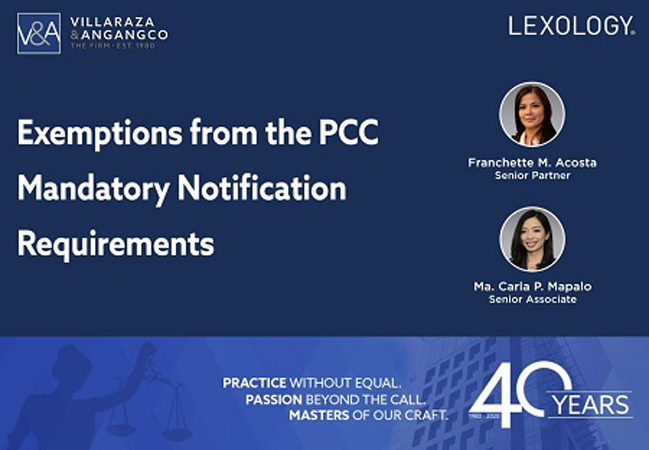 The Philippine Competition Act was enacted, among others, to promote free and fair competition in the Philippines and prohibit anti-competitive conduct with the aim of protecting consumer welfare and advancing economic development. For this purpose, the Philippine Competition Commission ("PCC")was vested with the authority to review proposed mergers and acquisitions which have direct,substantial, and reasonably foreseeable effects in the Philippines. The PCC implements a mandatory notification regime which requires the notification of a proposed merger or acquisition that breaches the compulsory notification thresholds.
The rule on mandatory notification to the PCC, however, is not absolute. In the Lexology article entitled "Exemptions from the PCC Mandatory Notification Requirements," the Firm's
Franchette M.Acosta
and
Ma. Carla P. Mapalo
enumerate and discuss these exempt transactions.
#TheFirmatForty #PCC #MergersandAcquisitions #Philippines