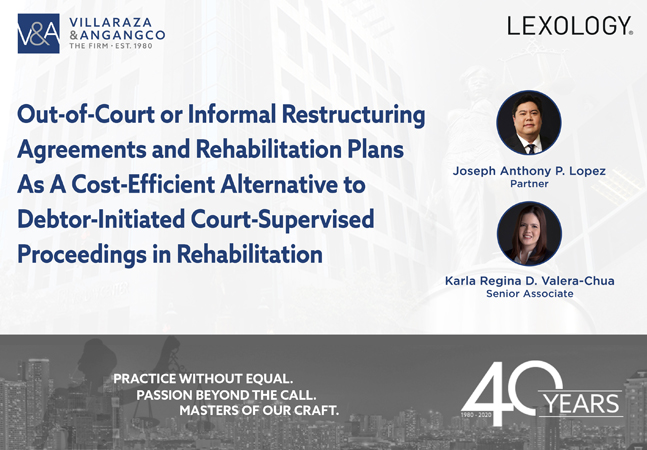 The novel COVID-19 virus pandemic, aside from severely impacting the health system, is taking a huge toll on the economy. In the Philippines, several establishments have closed due to severe losses. Apart from closure, a cost-efficient option exists in the form of an out-of-court or informal restructuring/workout agreement or rehabilitation plan.
Let the Firm guide you through the process in this Article written by Joseph Anthony P. Lopez and Karla Regina D. Valera-Chua: https://www.lexology.com/library/detail.aspx?g=398cc847-7809-4139-9b4b-c7350b4397e6
This Article is intended for informational purposes only and should not be construed as legal advice.
#outofcourtrehabilitation #rehabilitation #Philippines #Philippinelaw