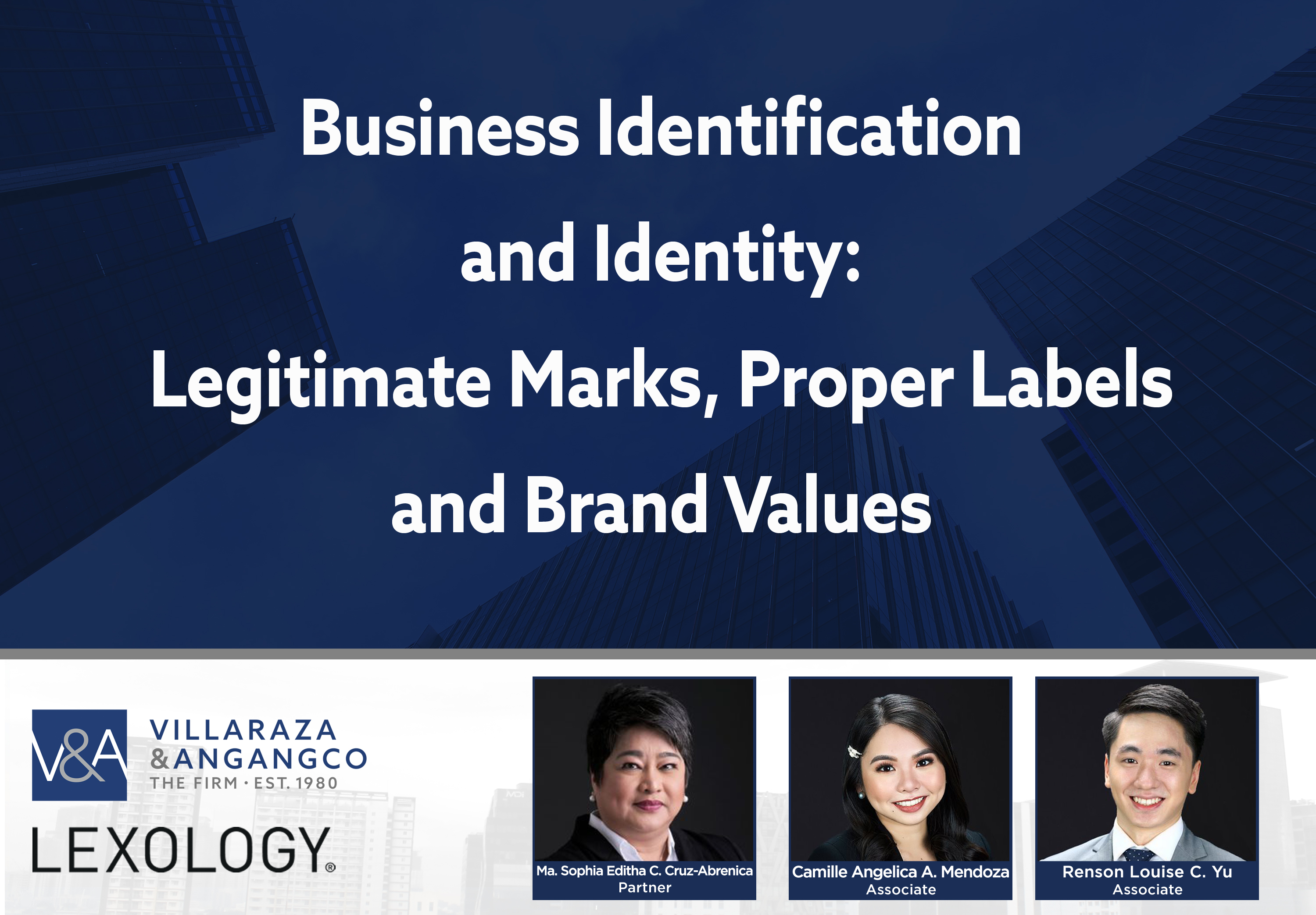 Due to the deluge of foreign labeled products for use in the war against COVID-19 such as surgical masks, face shields, hand sanitizers and disinfectants, the Food and Drug Authority of the Philippines ("FDA") has recently issued warnings against improperly branded or mislabeled products. Compliance with compulsory labeling and fair packaging rules and regulations promulgated by government agencies such as the Department of Trade and Industry ("DTI") and the Food and Drug Authority ("FDA") is necessary so that consumers are given accurate information regarding the nature, quality and quantity of the contents of consumer products as well as to provide ease in comparison of price and value between similar products.
Further, marks, labels and brands are now being used to establish and clarify business identity. Because of these added functions of marks, labels and brands, businesses are compelled to continuously tweak their business models to adapt well and fit into every generational difference pertaining to consumer behavior, buying power and patterns, and more.
Marks, labels and brands have come a long way from their simple roles in product and source identification. Consumers now expect brands to live up to the expectations they create when putting forward their brand personality. It is thus imperative for a business to be able to choose a legitimate mark, use proper labels and promote the correct brand values in order for their brand identity to resonate exceptionally well with their target market.
The Lexology article by Villaraza & Angangco's Ma. Sophia Editha Cruz-Abrenica, Camille Angelica Mendoza and Renson Louise Yu may be accessed at https://www.lexology.com/library/detail.aspx?g=b72dc13d-0a5c-41ab-86d7-208966262212&utm_source=Lexology+Daily+Newsfeed&utm_medium=HTML+email+-+Body+-+General+section&utm_campaign=Lexology+subscriber+daily+feed&utm_content=Lexology+Daily+Newsfeed+2020-08-28&utm_term=.