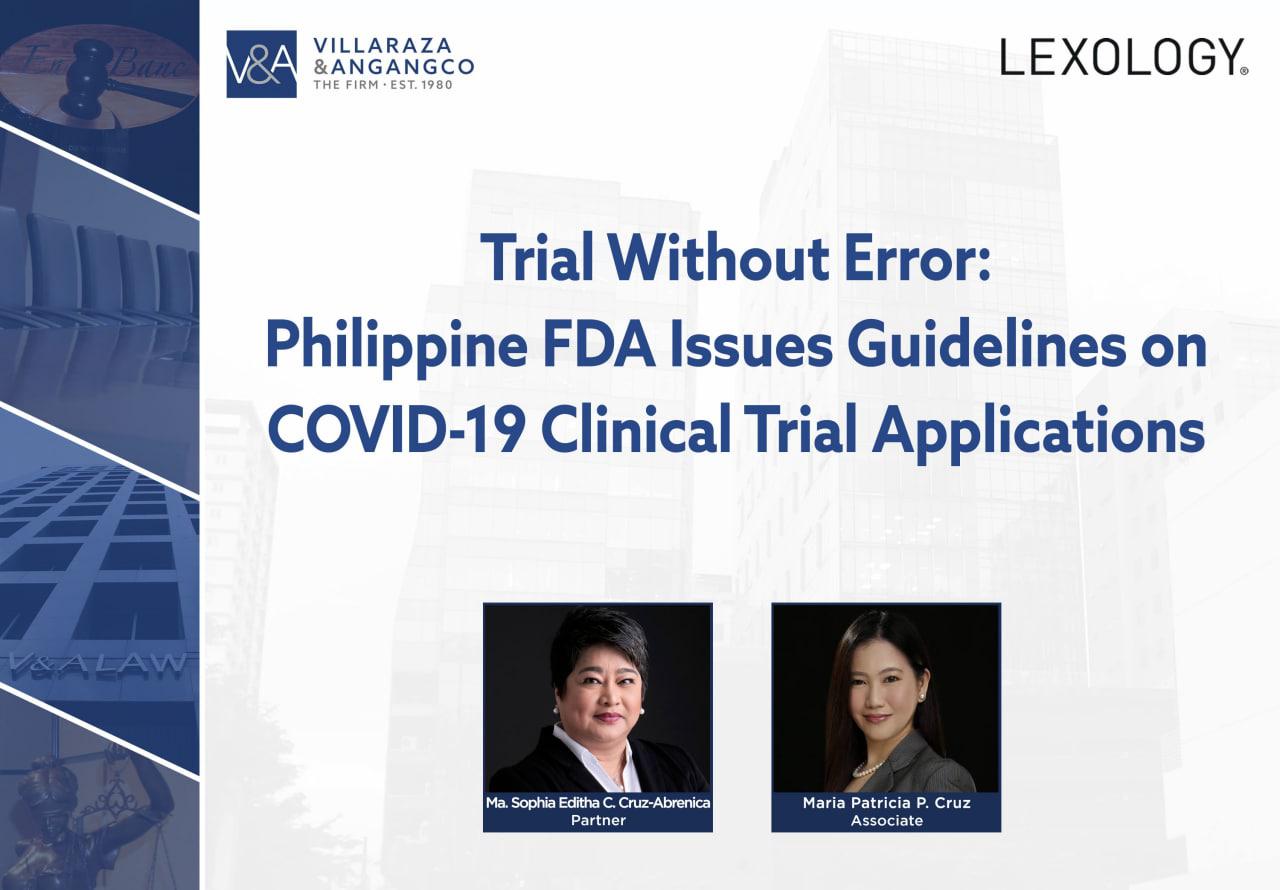 In line with the rapid development of vaccines for COVID-19, the Philippine Food and Drug Association ("FDA") issued Circular No. 2020-029 which provides for the guidelines on the applications for the conduct of COVID-19 clinical trials in the Philippines.
In the Lexology article entitled: "Trial Without Error: Philippine FDA Issues Guidelines on COVID-19 Clinical Trial Applications," the Firm's
Sophie Cruz-Abrenica
and
Maria Patricia P. Cruz
discuss the requirements and processes mandated by the FDA in the conduct of COVID-19 related clinical trials, whether therapeutic or vaccine clinical trials, and examine the license validity, further responsibilities of the parties involved, and other protocols.
Lexology is a legal publication that delivers a comprehensive source of international legal updates and articles from over 900 leading law firms and service providers worldwide.
For inquiries on COVID-19 Clinical Trial Applications, you may email: mc.abrenica@thefirmva.com.