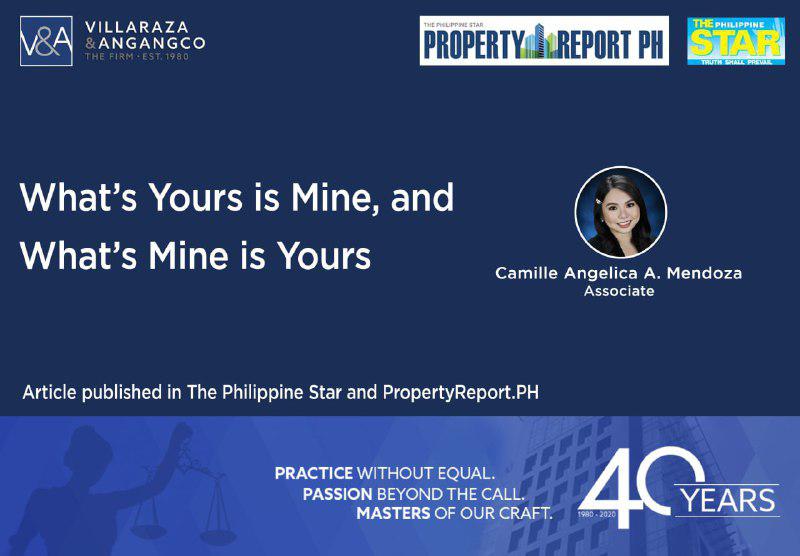 A prenup has long been considered taboo for various reasons and an affront to conservative circles. However, a deeper understanding of one of the consequences of marriage – the property relations between husband and wife, might make you consider having one.
In The Philippine Star article entitled "What's Yours is Mine, and What's Mine is Yours," the Firm's
Camille Angelica A. Mendoza
provides a summary of the nature, types, and effects of a "prenuptial agreement" or an "antenuptial agreement" under the Family Code.