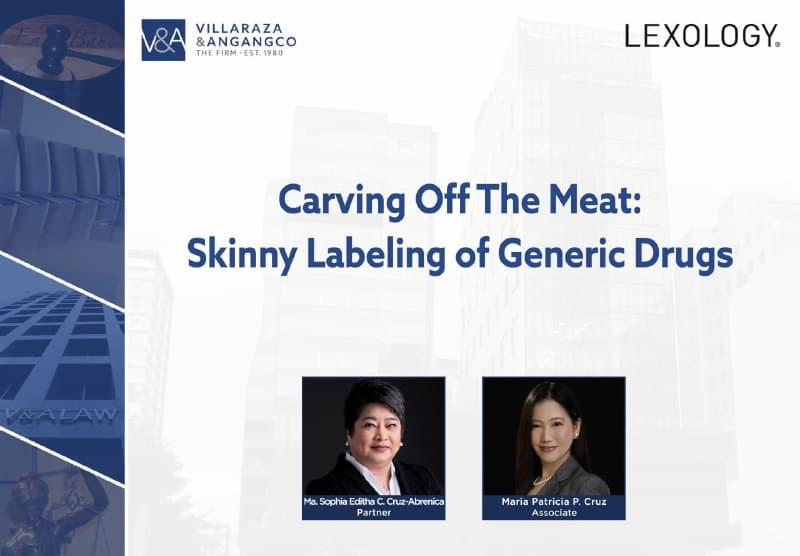 In some countries, generic companies applying for marketing authorization may exclude from the product information portions which refer to indications or dosage that are protected by patents. Hence, this essentially constitutes carving out of patent protected matter, more popularly called "skinny labelling."
In the Lexology article, "Carving Off the Meat: Skinny Labeling of Generic Drugs," the Firm's
Sophie Cruz-Abrenica
and
Maria Patricia P. Cruz
discuss the laws surrounding "skinny labeling" in the Philippines and compare this approach to that of the US and European Union. Further, the authors examine the roles of different government organizations involved in distributing and labelling of drugs such as the Department of Health, Philippine Food and Drug Administration, and the Intellectual Property Office.
Lexology delivers the most comprehensive source of international legal updates, analysis, and insights, publishing in excess of 450 articles every day from over 900 leading law firms and service providers worldwide across 50 work areas in 25 languages.
#intellectualproperty #patents #healthcare #productregulation #labelling #Philippines