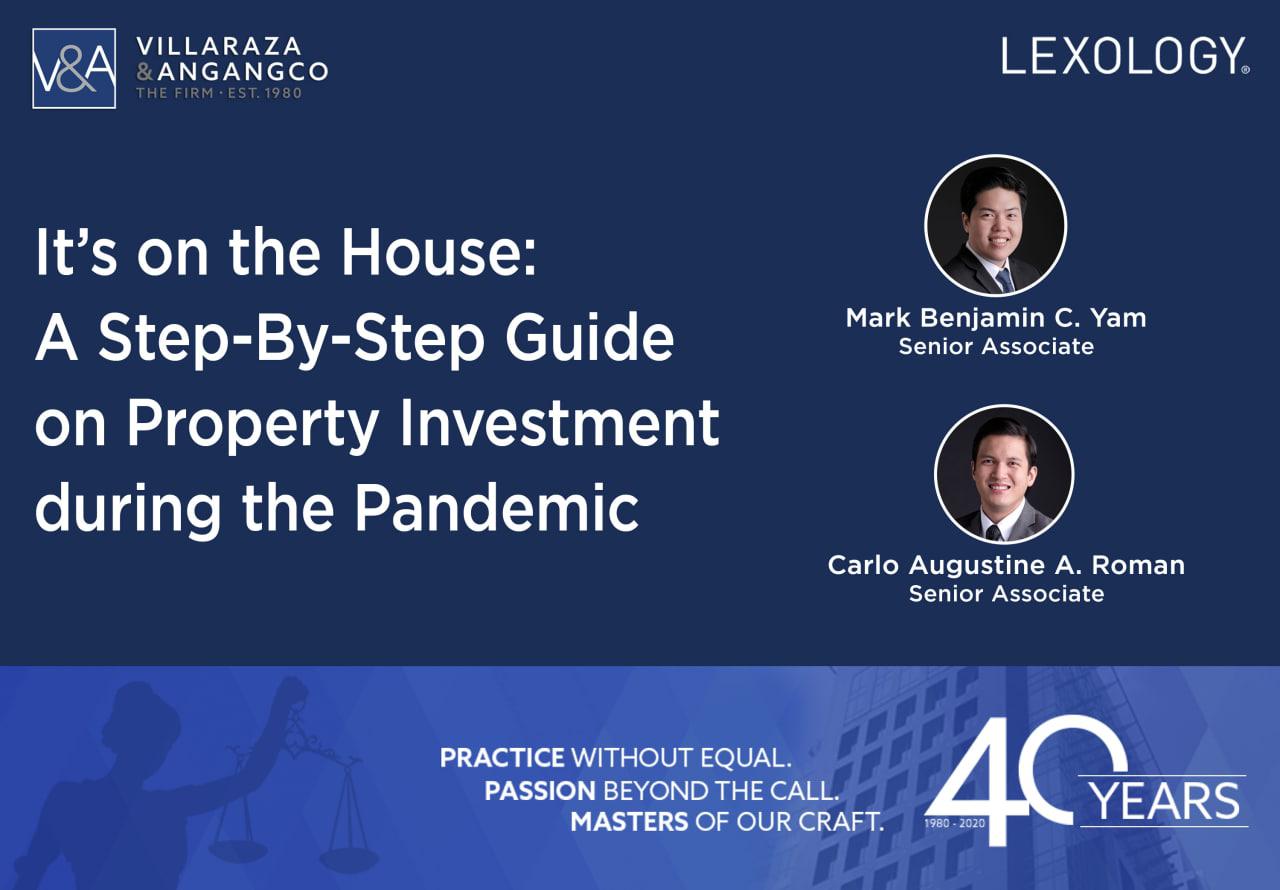 The pandemic has presented its own forms of struggles for the real estate sector, specifically with respect to acquisition of residential properties. If one has found a property that he may be interested in despite the COVID-19 restrictions, processing of documentation with government agencies – which is a crucial step for the property acquisition process – presents its own challenges in view of stringent regulations in government agencies.
In the Lexology article entitled: "It's on the House: A Step-by-Step Guide on Property Investment during the Pandemic," V&A Law Senior Associates
Mark Benjamin C. Yam
and
Carlo Augustine A. Roman
provide a brief guide on property investment amid the unique challenges brought by COVID-19, which in turn has highlighted the volatility of the economy and the need for stable investments moving forward. The article aims to guide investors in their first or next foray into the property market, which has now been saddled by challenges brought about by stringent regulations on social distancing and skeletal workforce arrangements in government agencies.
#realestate #coronavirus #COVID19 #Philippines