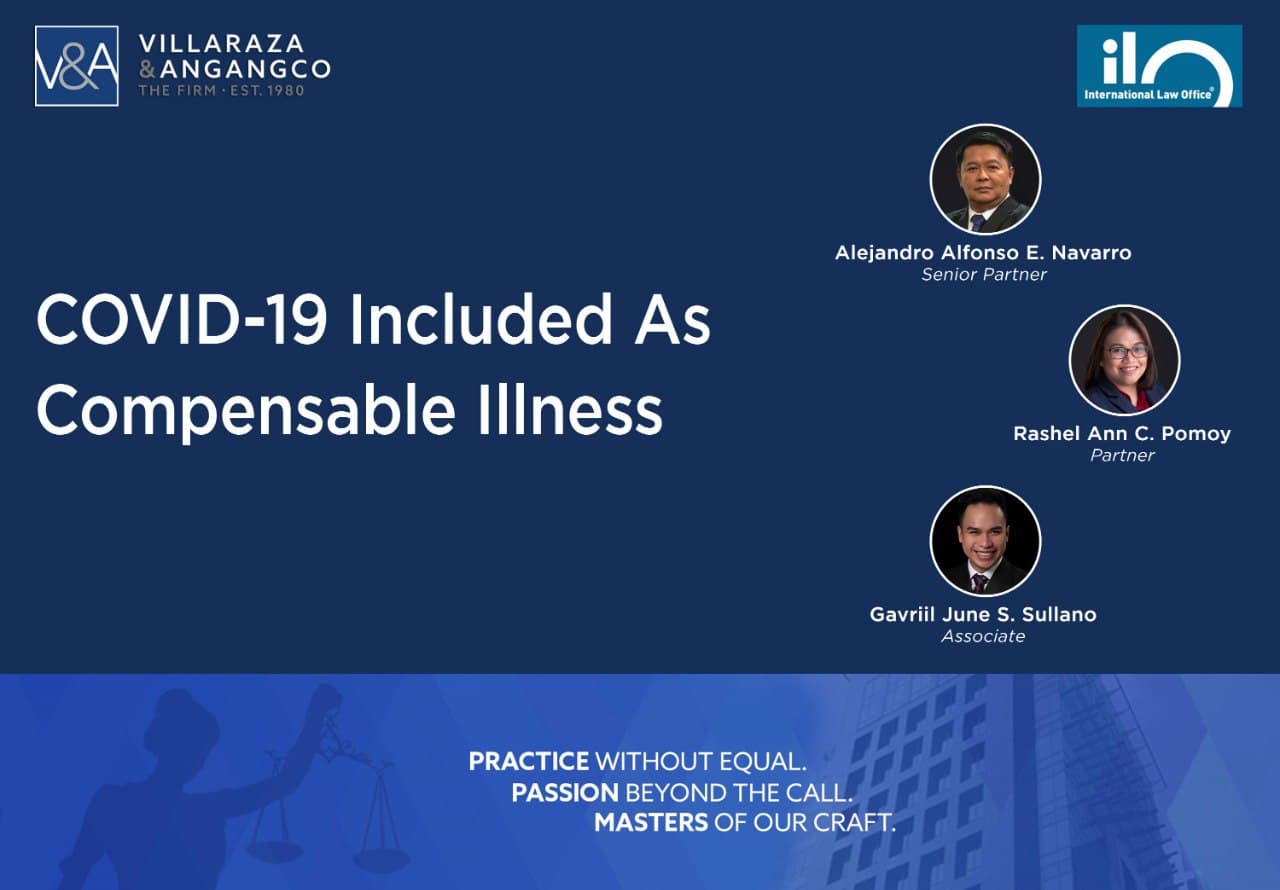 Given the plight of workers during the pandemic, the Employees' Compensation Commission (ECC) which is the government agency tasked to provide compensation to workers in the event of work-related illness, injury, or death, has recently officially included COVID-19 in its List of Occupational and Work-Related Diseases compensable under the Employees' Compensation Programme (ECP).
In the article entitled: "COVID-19 included as compensable illness" published by the International Law Office, the Firm's
Alejandro Alfonso E. Navarro
,
Rashel Ann C. Pomoy
, and
Gavriil S. Sullano
delve into the impact of the said inclusion, and discuss the ECC's action against COVID-19. Further, the authors enumerate the conditions for which an occupational disease, such as COVID-19, and resulting disability, or death to be deemed compensable under the law.