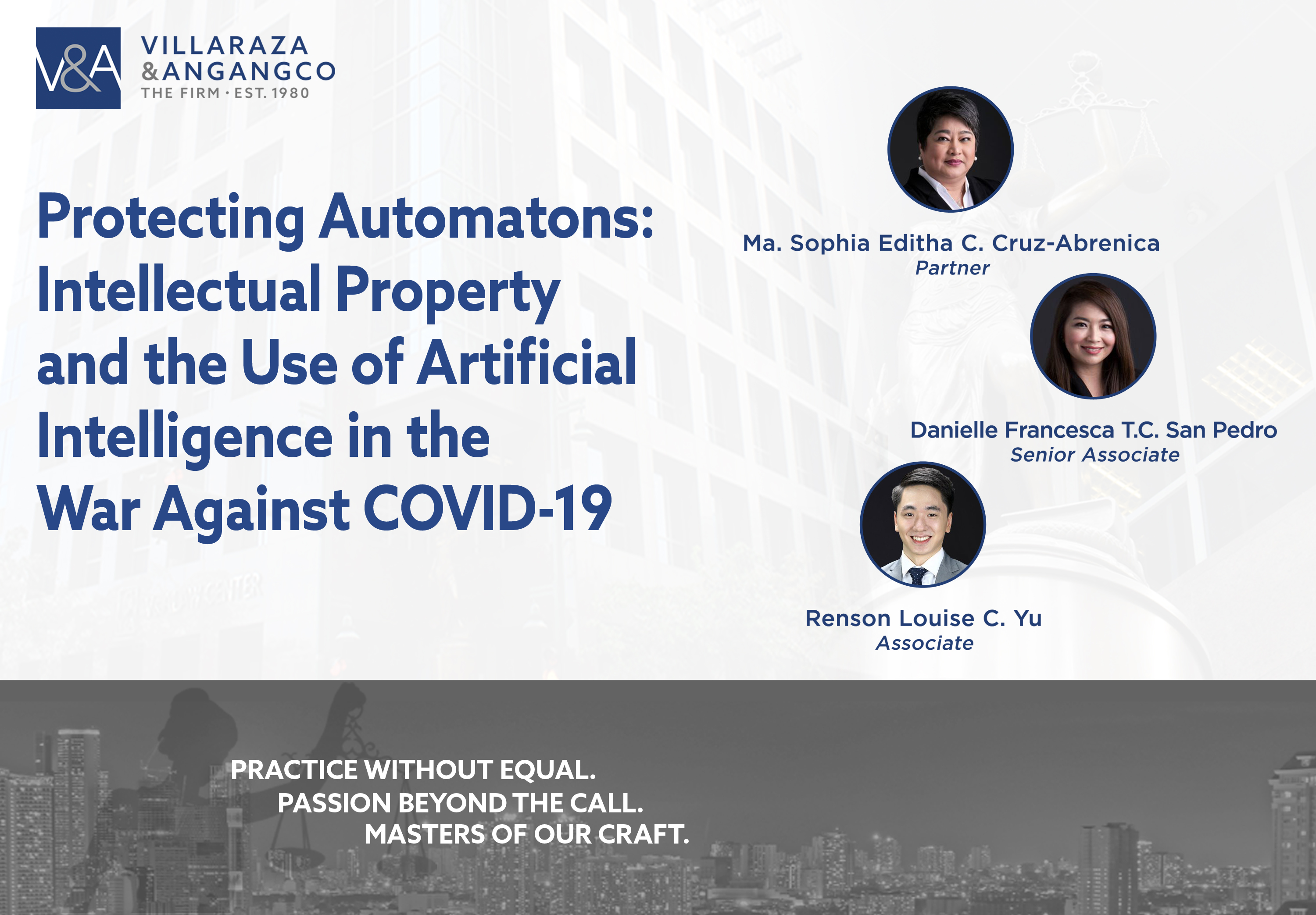 The COVID-19 pandemic has shown that we may increasingly rely on Artificial Intelligence (AI) for efficient and effective detection, mitigation, and eventually, resolution of health crises. AI technology has been recently placed in the spotlight, finding use in the prevention and control of acute respiratory infections (ARI) of international health concern, COVID-19 diagnosis and monitoring, patient diagnosis and triage, drug and vaccine development, as well as in public health and decision-making. Technology development and utilization, however, especially since it requires time, effort, and costs, brings with it the concomitant issues of IP protection and ownership.
In the article entitled "Protecting Automatons: Intellectual Property and the Use of Artificial Intelligence in the War Against COVID-19," as published in the Ateneo Law Journal, the Firm's
Ma. Sophia Editha C. Cruz-Abrenica
,
Danielle Francesca T.C. San Pedro
, and
Renson Louise C. Yu
discuss the role of Artificial Intelligence (AI) during the COVID-19 pandemic and the Intellectual Property issues and legal limitations that come with it, pursuant to the IP Code of the Philippines and relevant issuances.
The Ateneo Law Journal is a legal and academic journal founded in 1951 that features works of legal interest, including the latest legislation and jurisprudence: "from scholarly articles and expositions penned by the country's best, gifted, and most respected legal minds, to notes and comments from passionate law students, the Journal published thought-provoking and noteworthy compositions." [ALJ website]