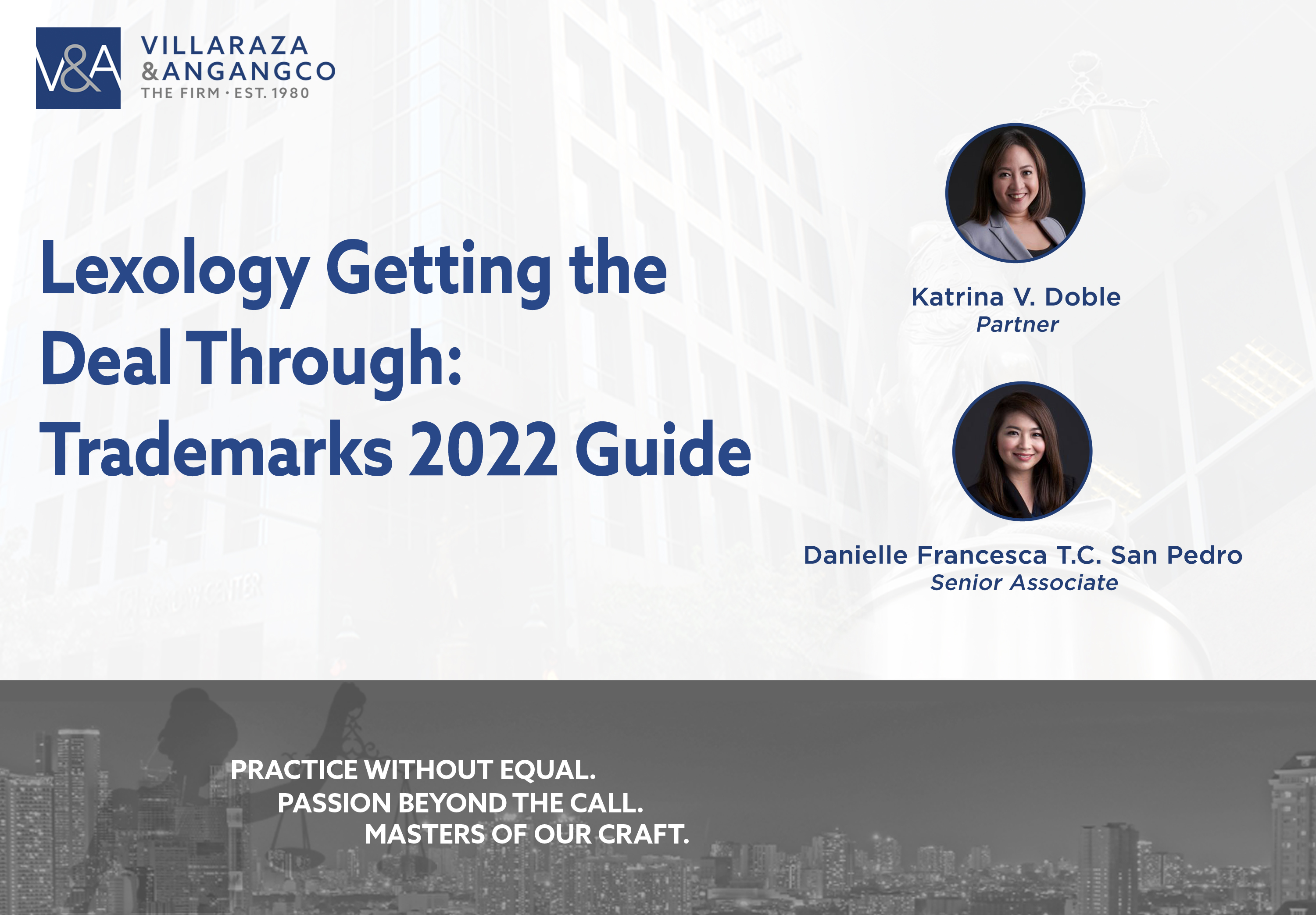 Villaraza & Angangco ("V&A Law") is the sole contributor for the Philippine Chapter of the Lexology Getting The Deal Through Trademarks 2022 Guide.
Written by the Firm's
Katrina V. Doble
and
Danielle Francesca T.C. San Pedro
, the Chapter provides an overview of the Philippine legal framework on trademarks, and discusses trademark registration and use, licensing and assignment, as well as enforcement. Further, the Chapter explores the emerging trends and notable developments on trademarks in the Philippines.
The Lexology Getting The Deal Through Guide provides comparative analysis of local laws and regulations affecting the ownership and use of trademarks across key jurisdictions worldwide.
Access the PDF copy here: