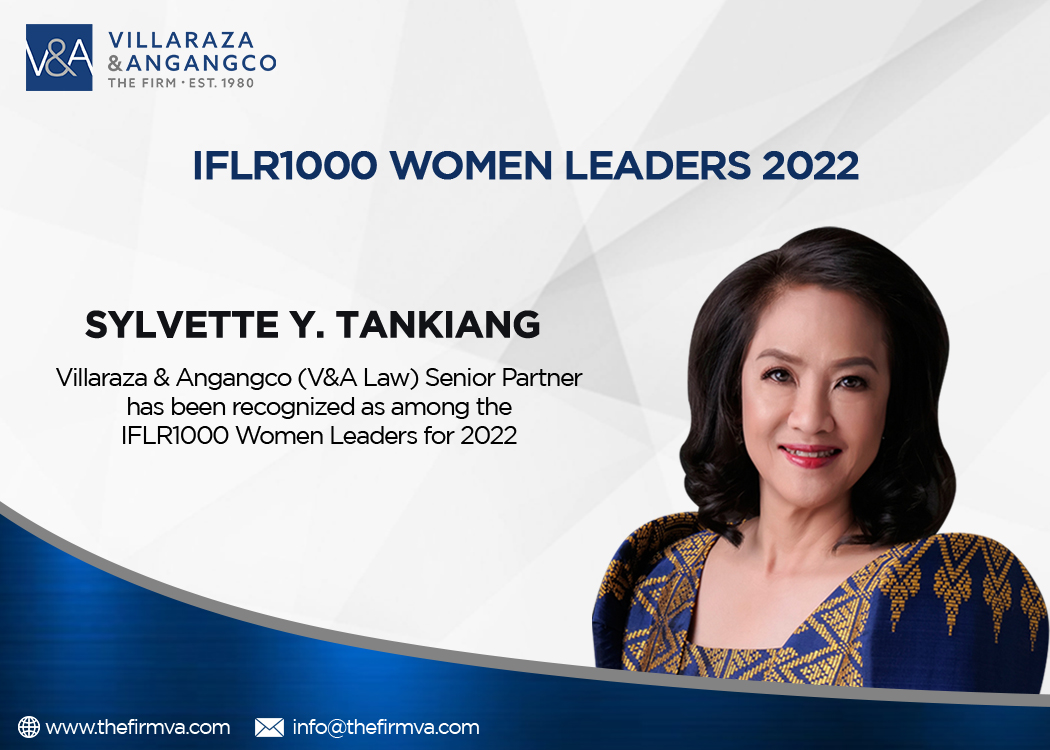 Congratulations to Villaraza & Angangco Senior Partner
Sylvette Y. Tankiang
for the honor of having been recognized as among the IFLR1000 Women Leaders for 2022.
Being one of the only two women lawyers recognized from the Philippines, Sylvette is a consistently recognized corporate and commercial law practitioner in both domestic and global spheres with particular expertise in the fields of taxation, mergers and acquisitions, banking and finance, securities, real estate, mining, natural resources, and power and energy.
IFLR1000 Women Leaders is an elite ranking category reserved for the most prominent women lawyers across the world working in key areas of law. This is an exclusive group of lawyers with outstanding reputations within their markets who either have expertise and experience of working on complex deals, or who have risen to hold leadership roles with their firms or their practices.