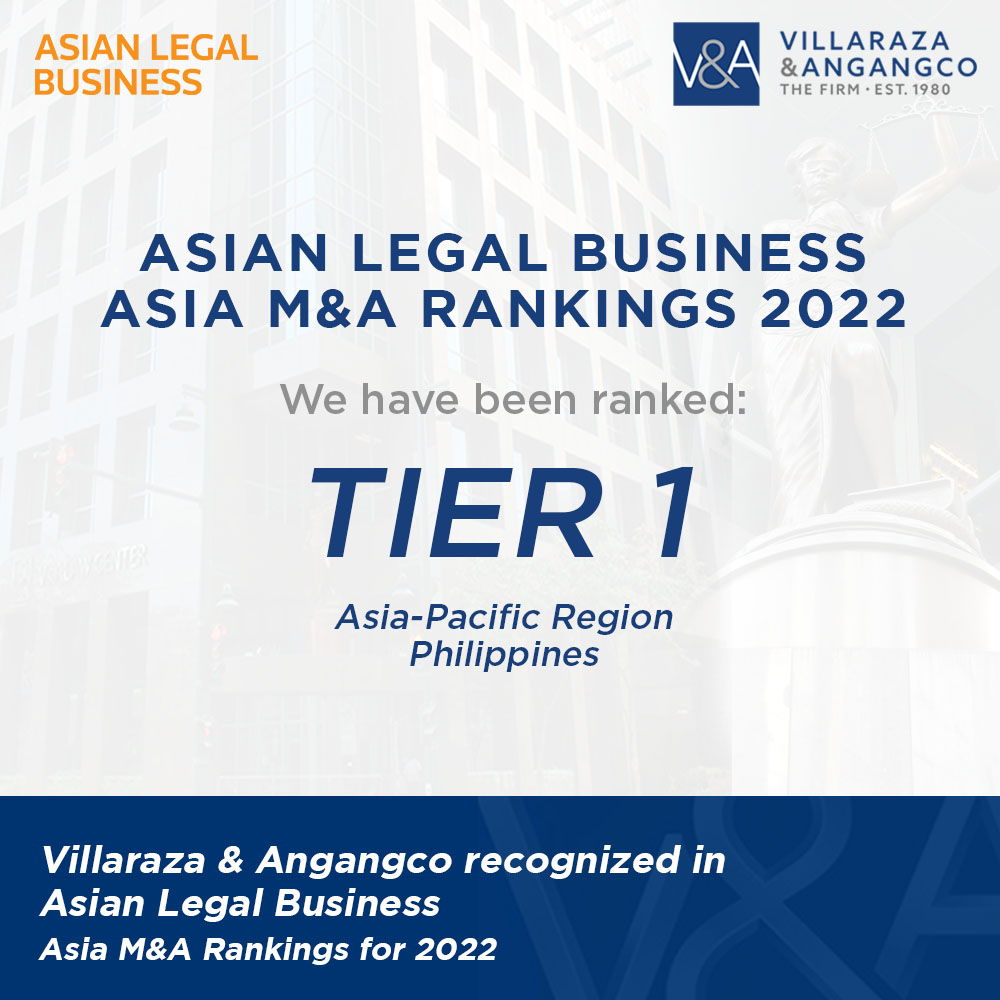 Congratulations to V&A Law for being recognized by Asian Legal Business as a Tier 1 law firm in the Asian Legal Business M&A Rankings for 2022.
ALB annually chooses the leading law firms for M&A work in the region, with ranked law firms standing out in their respective jurisdictions for the quality of work, size and profile of deals, as well as clients.
Law firms in the Tier 1 category are identified as the strongest M&A firms in each jurisdiction.
View the Asia M&A Rankings for 2022 here: https://www.legalbusinessonline.com/sites/default/files/e-magazines/ALB-SEP-2022