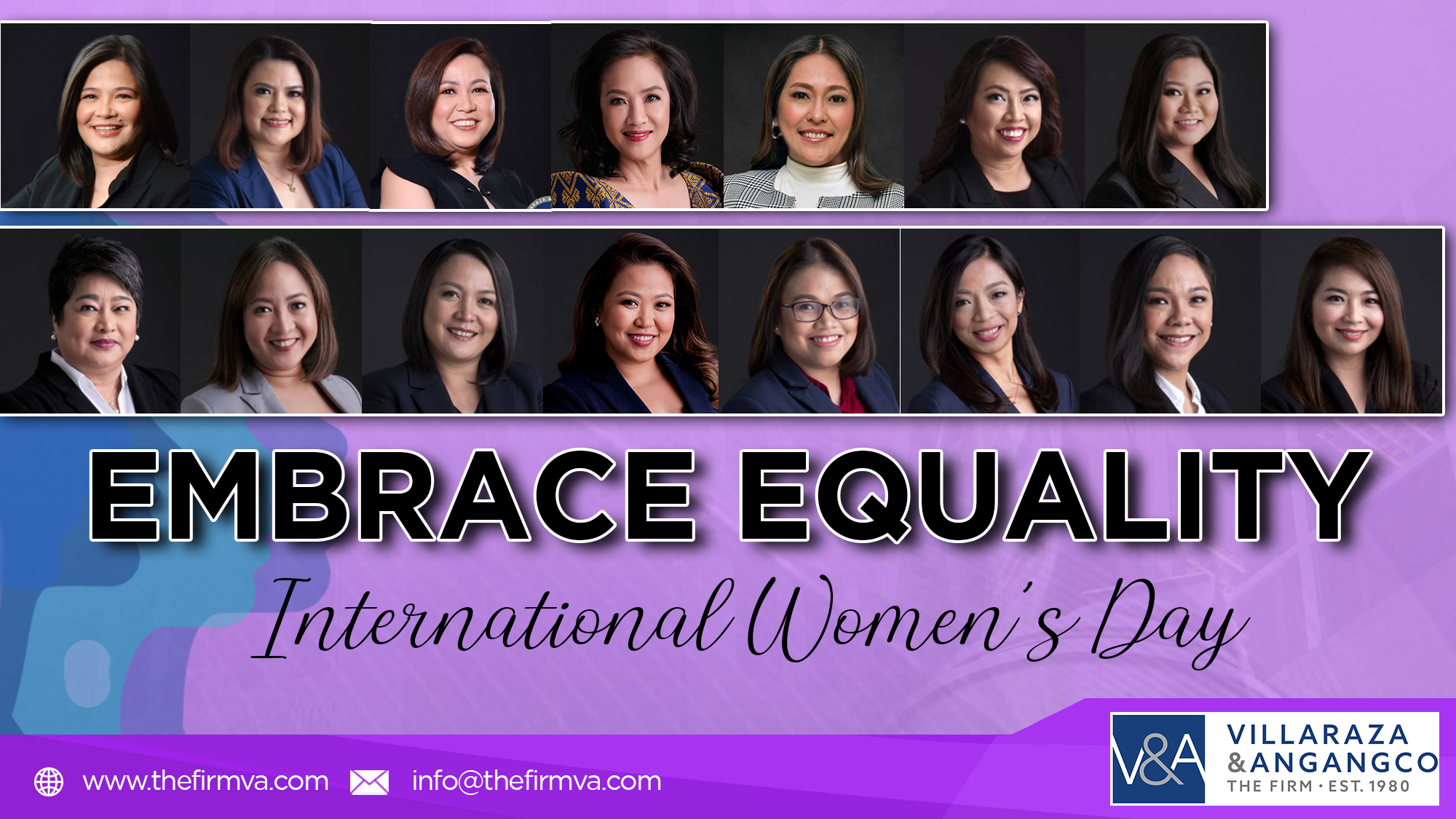 Mentor. Leader. Pillar. Trailblazer. Game Changer. Luminary. Rainmaker. Superstar. Woman.
V&A Law recognizes and celebrates the redefined roles of women in the legal profession this International Women's Day. This year, the Firm smashes the proverbial glass ceiling and proudly welcomes a new era of a women-led Firm with Sylvette Y. Tankiang and Franchette M. Acosta at the helm as Co-Managing Partners and an overall roster of fifteen outstanding female partners.
Be bold, dream big, and conquer your fears. Happy International Women's Day!