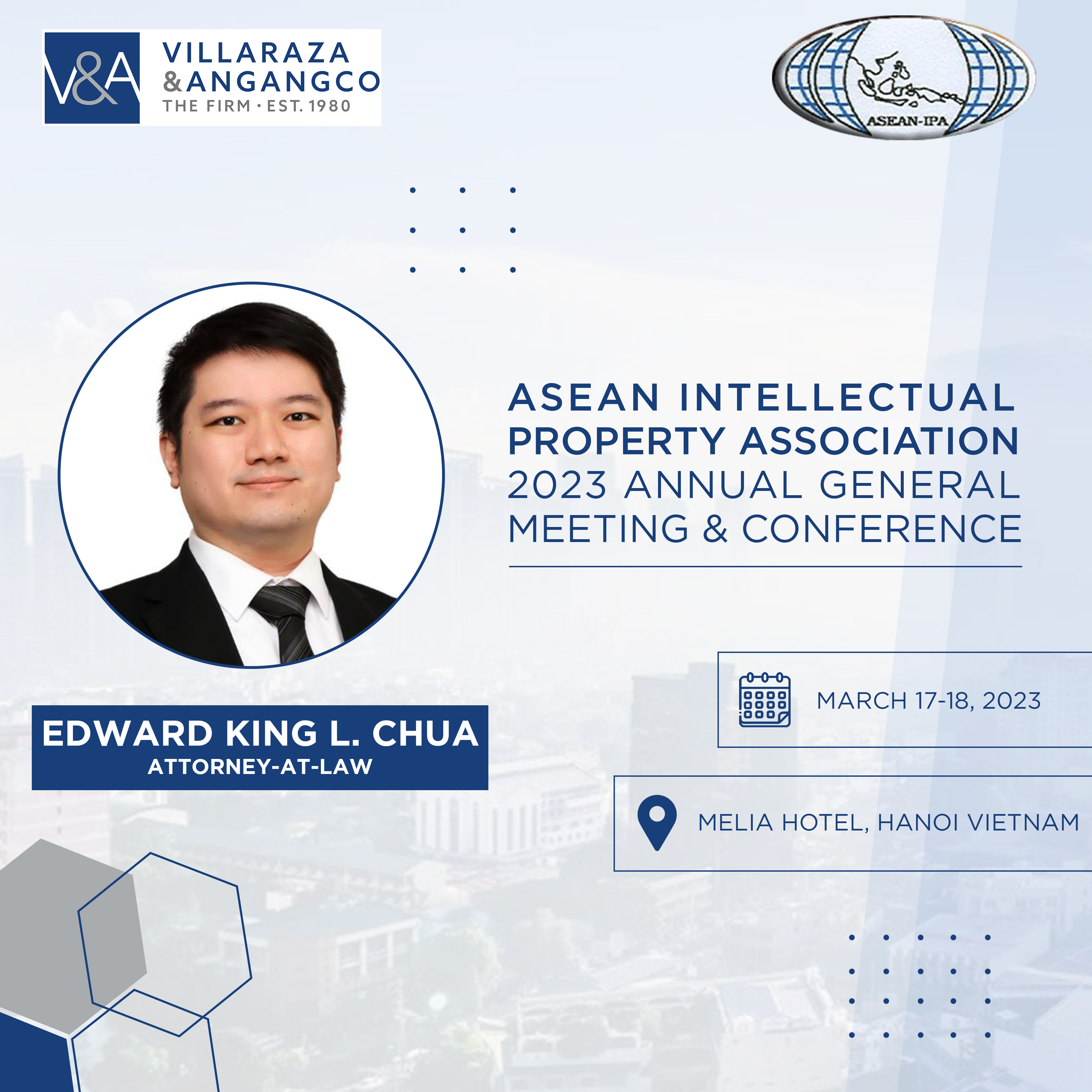 V&A Law represented by its IP Associate, Edward King L. Chua joins fellow ASEAN intellectual property practitioners at the ASEAN Intellectual Property Association Annual General Meeting & Conference from 17-18 March 2023 at Hanoi, Vietnam
Atty. Chua's practice consists of trademark and patent prosecution and litigation. He has a Bachelor of Science degree in Chemistry with Material Science and Engineering and previously worked as a Patent Examiner for the Philippine Intellectual Property Office where he gained relevant experience in prosecuting and maintaining patents in the chemical technology field.
Atty. Chua would be happy to meet new and old colleagues at the event. Schedule a meeting with him through el.chua@thefirmva.com.