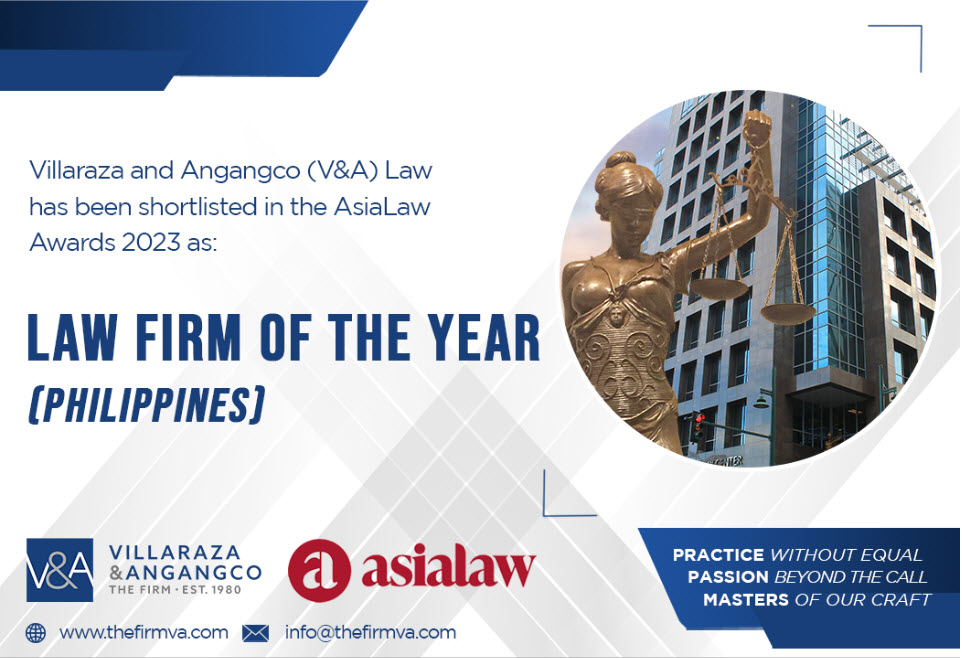 V&A Law has been shortlisted as Philippine Law Firm of the Year in the sixth annual Asialaw Awards.
The 2023 Asialaw Awards will be held on 26 September 2023 at the Marina Bay Sands, Singapore.
Asialaw annually recognizes excellence among law firms across 23 jurisdictions in Asia, honoring outstanding achievement in 28 practice areas and industry sectors. Winners of the Asialaw Awards are selected based on the demonstrated innovation, complexity, and impact of matters being handled.
View the full shortlist here: http://spr.ly/6019PeNX3