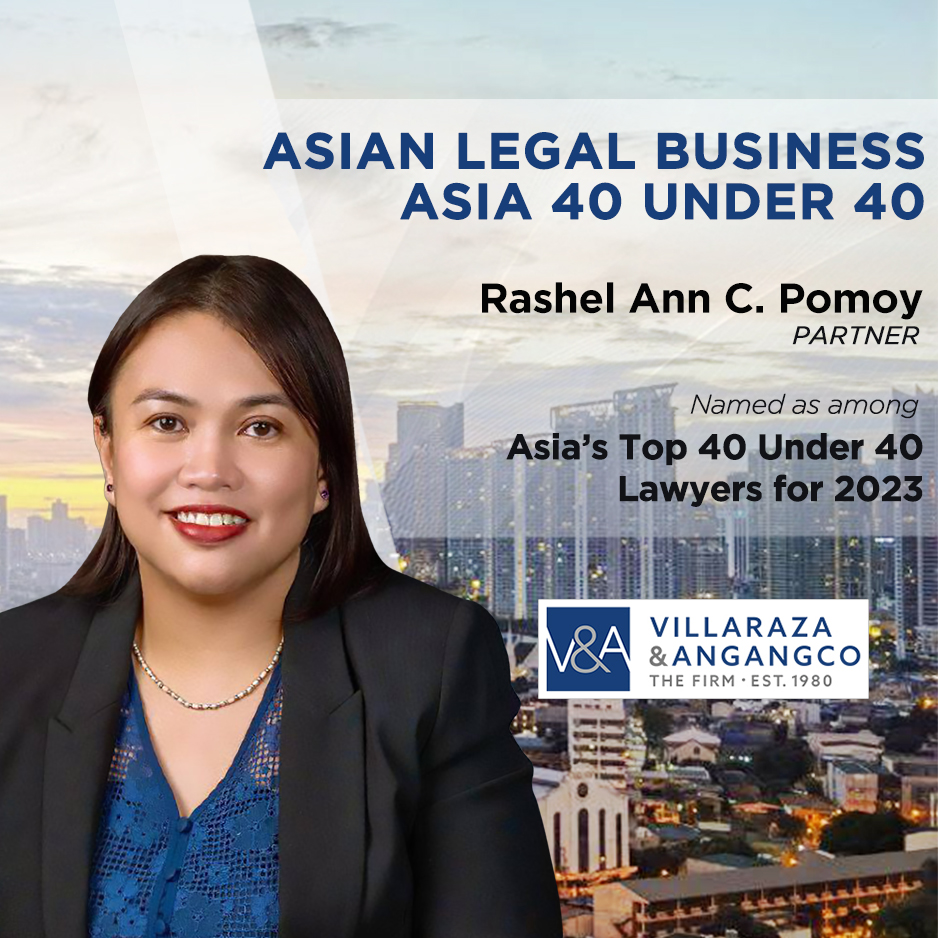 Congratulations to V&A Law Partner Rashel Ann Pomoy for being recognized in Asian Legal Business' Asia 40 Under 40 List for 2023.
ALB Asia's annual 40 Under 40 list profiles the most accomplished lawyers in Asia under 40 years of age. The top 40 lawyers were selected from over 600 nominations submitted following a rigorous process based on quality of work, recommendations from clients and colleagues, and a potential for future growth.
Rashel is a Partner at the Firm and the Deputy Head of its Labor and Employment Practice Group. She made history in 2021 when she became the youngest lawyer to be promoted to a Junior Partner in the Firm's more than 40 years of existence.
Read ALB's article on Rashel here:
https://www.legalbusinessonline.com/sites/default/files/e-magazines/ALB-OCTOBER-2023-(ASIA-EDITION)/22/