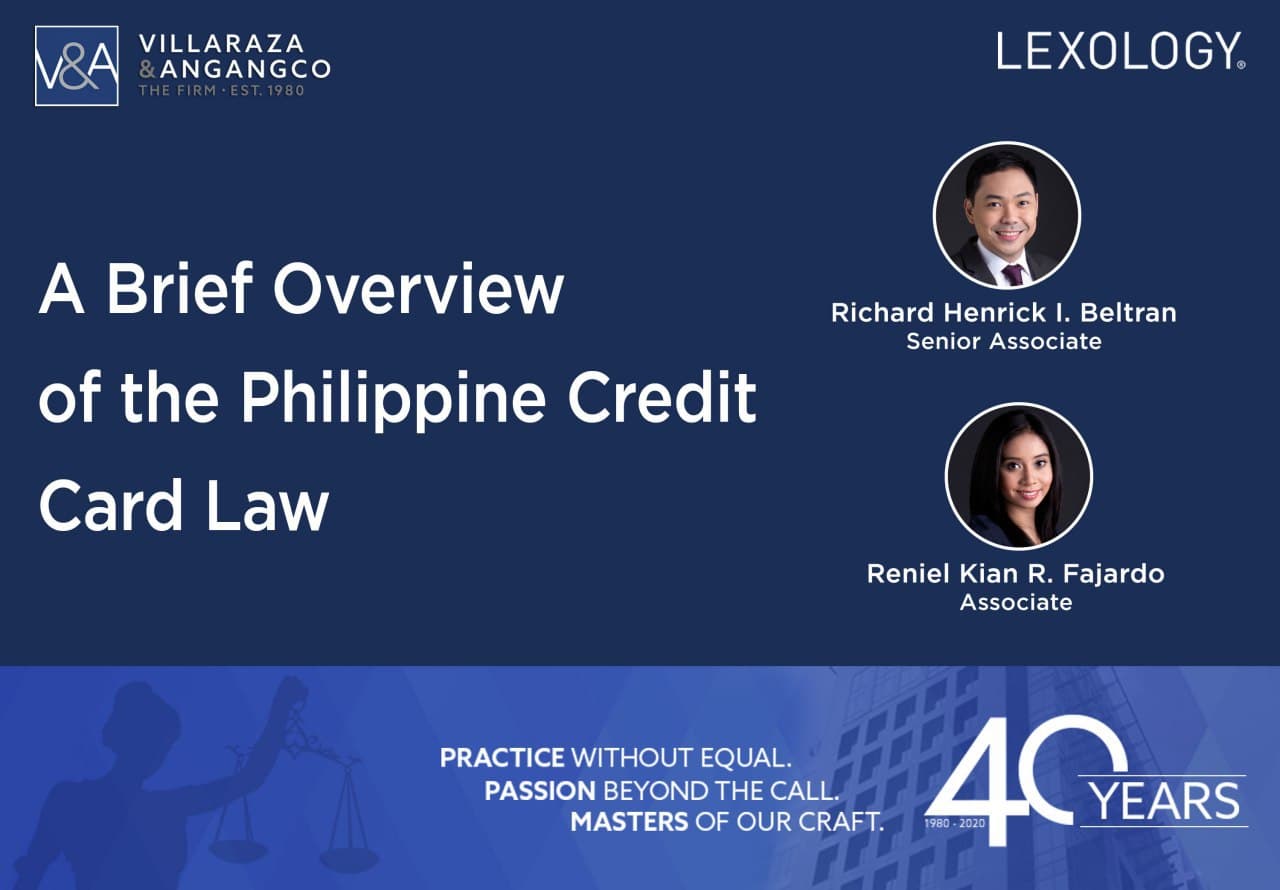 With the development of financial technology, more consumers shifted to the use of credit cards as a cashless form of payment. Due to its universality and importance in financial transactions, it is incumbent upon the Philippine government to regulate the players within the industry. As a matter of course, the Philippine Congress has enacted Republic Act No. 10870 or the Philippine Credit Card Industry Regulation Law in 2016 in order to align with global best practices and promote an efficient payment system.
The article, "CREDIT, SET, GO: A Brief Overview of the Philippine Credit Card Law" written by the Firm's
Richard Henrick Beltra
n and
Reniel Kian Fajardo
runs down the rules and regulations in the establishment and operations of entities providing credit card services to the public.
#banking #capitalmarkets #duediligence #Philippines