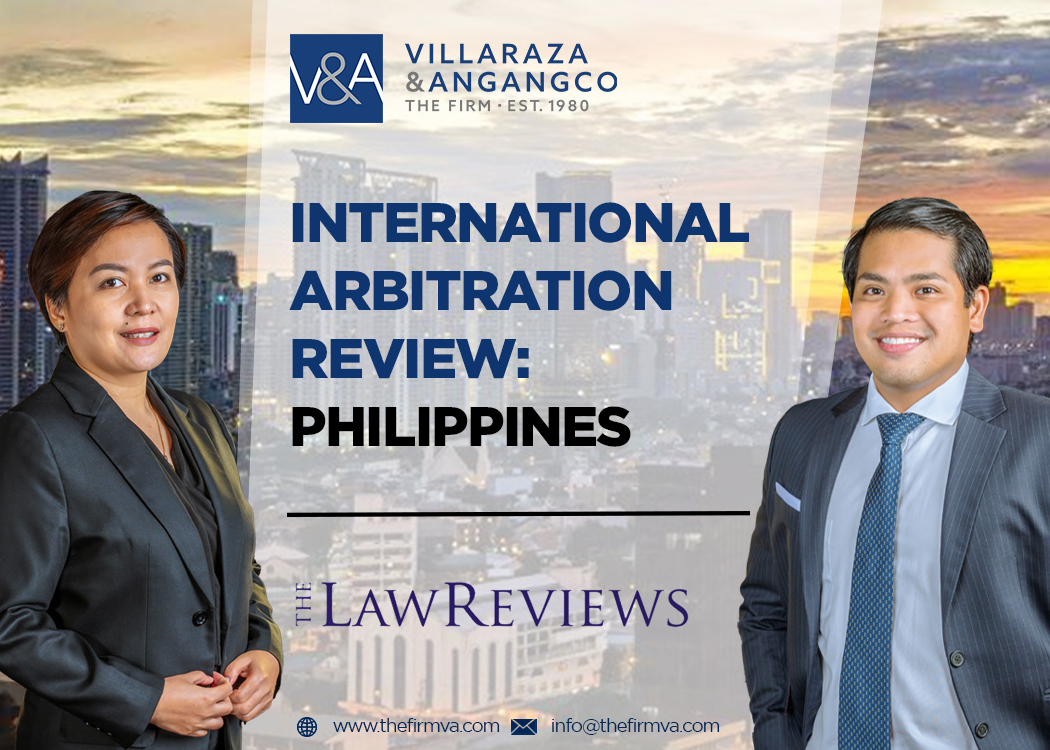 V&A's Arbitration Practice Group once again contributed the Philippines Chapter for the 2023 edition of The International Arbitration Review published by TLR (The Law Reviews), an independent London-based publishing group which provides in-depth analyses of global legal issues and their commercial implications, written by thought leaders at the world's top law firms.
Edited by John V. H. Pierce of Latham & Watkins LLP, TLR's The International Arbitration Review is a leading annual publication that provides an analytical overview of what has occurred in each of the important arbitration jurisdictions during the past year, capturing recent developments while putting them in the context of each jurisdiction's legal arbitration and selecting the most important matters for comment.
Written by V&A Partner
Dianne Marie V. Roa-Oarde
and Junior Associate
Armand Kevin S. Mendoza
, the latest Philippines Chapter provides a comprehensive overview of Philippine law on arbitration and alternative dispute resolution in the archipelago, and comments on recent significant developments including, among others, the new guidelines for the arbitration of intra-corporate disputes and the latest jurisprudence on the enforcement of foreign and domestic arbitral awards in the context of the Philippines' legal arbitration structure.